W.L. Browns
36 Southwark Street, Christchurch 8011
Available Now – Loft and Studio Offices from 26 to 100 sqm2 – Pricing ranges from $347.00 to $904.00 per week plus GST (including outgoings). Suitable for 4 – 12 people.
The W.L. Brown Building offers fully furnished loft and studio lock up office spaces in a unique Co-Share environment.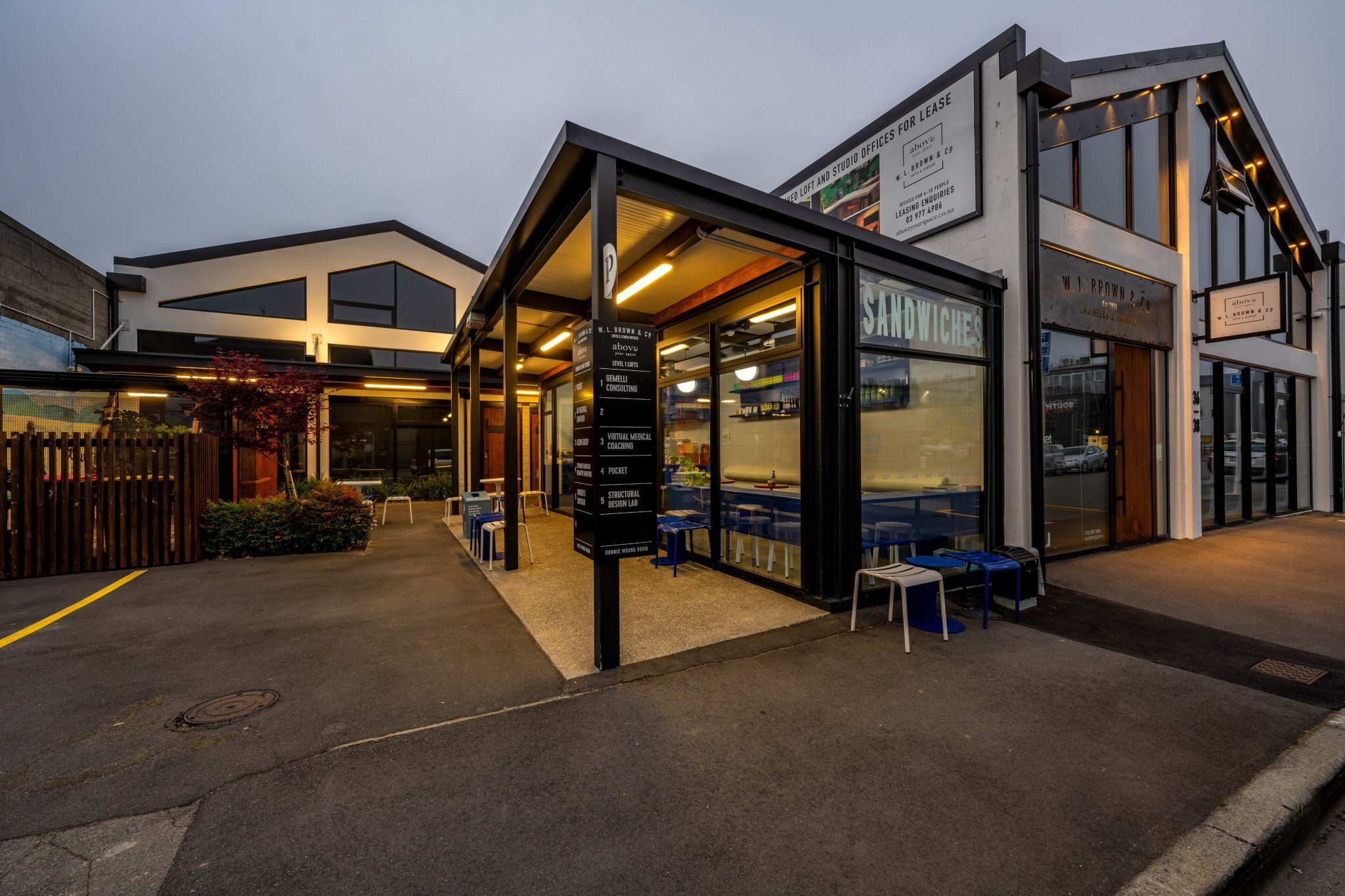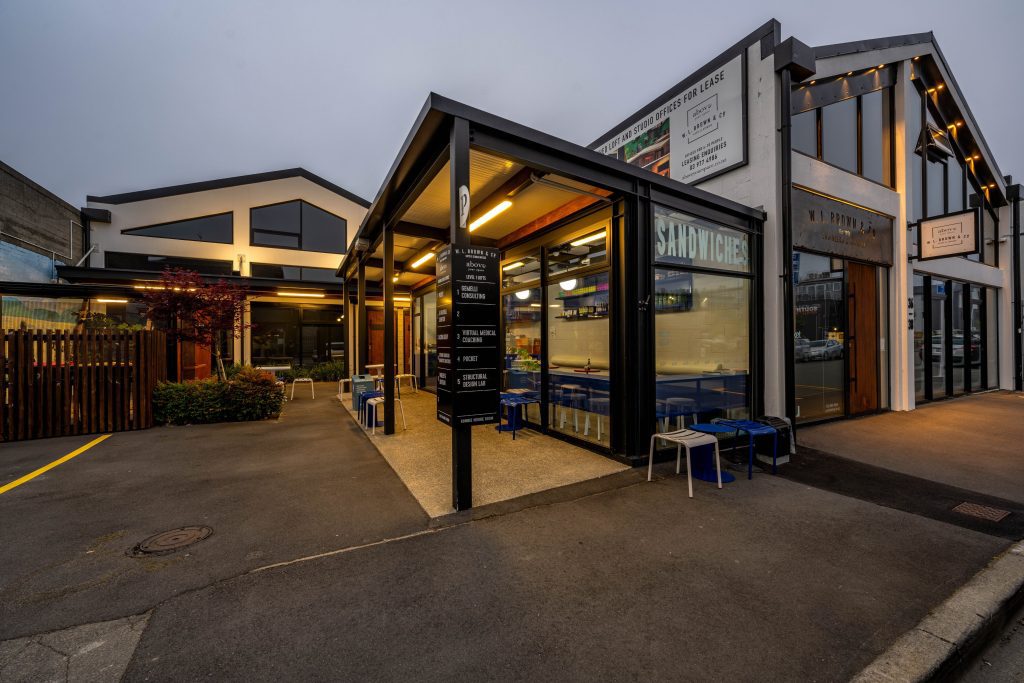 Above Your Space W L Browns offers a range of spacious, loft and ground floor offices, stylishly fitted out fully furnished with an edgy industrial finish that reflects the past history of the buildings # 8 wire Kiwi ingenuity. 
You have access to two shared boardrooms, kitchens, and bathroom and shower facilities. 
All offices come equipped with HVAC and access to the latest Fibre Broadband which is provided by the Landlord $60.00 per month with a one off set up of $200.00 plus GST. 
Offices range in size from 26 – 104 SQM2 and are suitable for Four to Ten people, starting from $325.00 to $850.00 PW, plus power, internet and GST.  
For enquiries or to secure your space contact us today. 
Each floor of the Above Your Space W L Browns offices has its own boardroom simply book online. 
These spaces offer seating for up to eight to ten people and come complete with the latest in smart TV technology, compatible with windows and mac users.  Your presentations will be an enjoyable experience that keeps everyone interested. 
The boardrooms are located close to the kitchens so that refreshment needs can be served with ease. 
In addition to the boardroom some offices have a dedicated catch up area in the layout. 
Conveniently located on each floor of W L Browns Above Your Space is a fully equipped kitchen space, complete with instant boiling water, a full range of china and cutlery, dish washer, a microwave and a fridge. 
Four of the offices also come with their own kitchen facilities. 
The refurbished building is rugged yet refined, this raw industrial building incites ingenuity and cultures creativity. Originally the home of the revered Brown's Engineering this building is bursting with historical significance, most pointedly it was the stomping ground of New Zealand's very own motorcycle legend Mr Burt Munro!
All offices are fully furnished some with their own kitchen and toilets, plus 2 large shared boardrooms and common kitchens are available on each floor.
Affordable rentals being
4 people $325.00 PW.
5 people $475.00 PW.
6 people $500.00 PW.
8 people $655.00 PW.
10 people $695.00 PW.
12 People $850.00 PW.
All prices include building opex and common supplies including Tea/Coffee etc.
A range of car-parking options are available close by.