About Us
Above Your Space is owned and managed by Stockman Group.  The company is well established, having been in operation for decades which means the company understands the needs of small to medium size businesses.
Above has a focus on accommodating the needs of businesses by providing affordable, quality, boutique lock-up offices with the use of all the facilities and services to be expected in an A-grade office.  There is the flexibility to grow within our portfolio of offerings as we have a range of offices to accommodate growth.
We currently run Above Your Space Bonnington, Billens, and W L Brown, with three further offerings to be open by 2020 – each situated in a mix of repurposed heritage and industrial conversions.  Billens is a new purpose-built building reflecting the original heritage-listed Billens building.
Shaun and the Above Your Space team are highly supportive of the businesses who base themselves at any of the Above Your Space offerings and take pride in maintaining all Above Your Space offices and facilities to a very high standard.
You can find Shaun and his team in the Stockman Group offices on Level One, Suite One at Above Your Space Bonnington.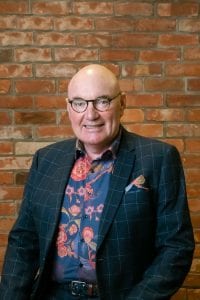 Shaun Stockman
Director
Shaun is active in his role as Managing Director and is in the office everyday. Whilst Shaun has a focus on the developments he is equally passionate about all elements of the company.
On a daily basis, Shaun is also involved with several NGOs that work with children at risk or in need. Shaun also sits on the CCBA as Treasurer and is a Director of the Christchurch Heritage Trust.
Shaun is married to Karen and they live at Weedons on an equestrian lifestyle block. They share 6 adult children and 7 grandchildren and attend Hope Presbyterian Church.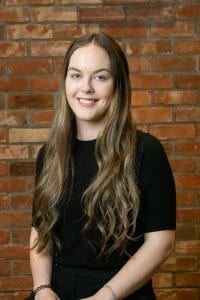 Rachel Rowling
Accounts & Finance Assistant
Rachel joined us in July 2019 as a Junior Administrator having achieved a Level 4 NZ Certificate in Business Administration & Technology. She has recently been appointed as our Accounts & Finance Assistant to help oversee and manage our accounts.
She grew up in Dobson on the West Coast and in 2018 moved to Christchurch.
She enjoys spending her spare time with her partner Luca and her twin sister Kelly along with other friends and family.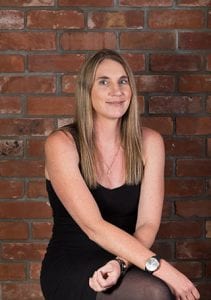 Rachel Stockman
Asset Manager
Rachel has had 16 years' experience as an Asset Manager, and heads up the Property and Asset Management Team within the office including the financial management of the company.
Born in Christchurch, Rachel lives at Halswell with her partner sharing five children between them.
Rachel enjoys being outdoors, cultivating her extensive garden, decorating her home and spending time with family and friends.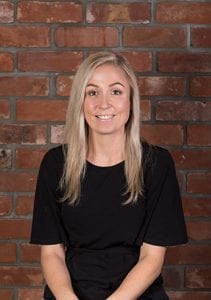 Sarah Lanagan
Senior Property Management Assistant/ Marketing Co-ordinator
Sarah is the Senior Assistant to the Asset Manager and overall Marketing Co-ordinator. She assists in all elements of property management and marketing including compliance with a focus on the Above Your Space brand.
Sarah has the added benefit of 3 years studying law and has a real passion for people after spending some time as a Retail manager for a leading clothing brand.
She enjoys camping and hiking with her husband Geoff in her spare time.
About Stockman Group
Stockman Group was built and established by Shaun with an independent board now in place to assist with governance. The Group serves some 150 – 200 commercial tenants.
Visit the Stockman Group website for information on other properties.