About Us
Above Your Space is owned and managed by Stockman Group.  The company is well established, having been in operation for decades which means the company understands the needs of small to medium size businesses.
Above has a focus on accommodating the needs of businesses by providing affordable, quality, boutique lock-up offices with the use of all the facilities and services to be expected in an A-grade office.  There is the flexibility to grow within our portfolio of offerings as we have a range of offices to accommodate growth.
Shaun and the Above Your Space team are highly supportive of the businesses who base themselves at any of the Above Your Space offerings and take pride in maintaining all Above Your Space offices and facilities to a very high standard.
You can find Shaun and his team in the Stockman Group offices on Level 2, Suite 1, Above Your Space Cotters Lane.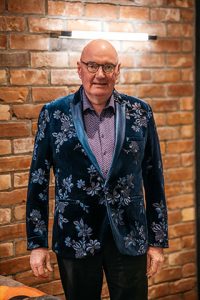 Shaun Stockman
Director
As the Managing Director of The Stockman Group, Shaun proactively oversees all elements of the company with a focus on the developments.
Shaun is involved with several NGOs that work with children at risk or in need. He also sits on the CCBA as Treasurer and is a Director of The Christchurch Heritage Trust.
Shaun and his wife enjoy rural life on and equestrian lifestyle block, they share 6 adult children and 7 grandchildren and attend Hope Presbyterian Church.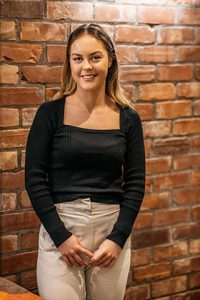 Rachel Rowling
Accounts & Finance Manager
Rachel joined us in July 2019 after achieving her Level 4 NZ Certificate in Business Administration & Technology. She has recently been appointed as our Company Accounts & Finance Manger and plays an integral role in overseeing and managing our business accounts.
Rachel grew up in Dobson on the West Coast and moved to Christchurch in 2018. She enjoys keeping fit, catching up with friends and playing social netball.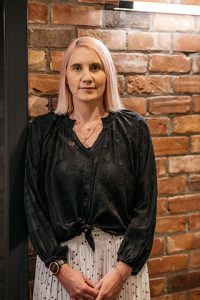 Rachel Stockman
Asset Manager
Rachel has had 16 years' experience as an Asset Manager, and heads up the Property and Asset Management Team within the office including the financial management of the company.
Born in Christchurch, Rachel lives at Halswell with her partner sharing five children between them.
Rachel enjoys being outdoors, cultivating her extensive garden, decorating her home and spending time with family and friends.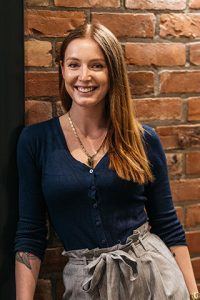 Chelsea Burnett
Property Manager
As Property Manager, Chelsea is involved in many aspects of managing our property portfolio particularly with reference to commercial leasing, building compliance and overseeing our residential tenancies.
Chelsea's background in hospitality makes her a great communicator which she utilises in her daily interactions with our contractors and tenants.
Chelsea enjoys nature walks and listening to music with friends. Whilst she was born in Australia, she and her partner have made a home together in Christchurch, they share one fur baby "Rosie" between them.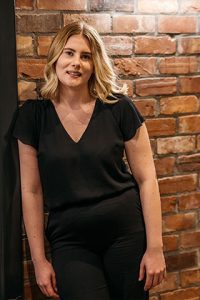 Molly Hines
Property Management Assistant
Molly joined the team in October 2021 as a Junior Property Management Assistant. Her previous roles in retail have provided her with key customer service experience which she utilises with great skill in her day-to-day dealings handling most of the security, maintenance and I.T services for our tenants.
Molly grew up in Amberley, and spends her free time catching up with friends, visiting her twin sister and going to festivals/gigs whenever she can. You will regularly see Molly out and about inspecting our properties and arranging maintenance.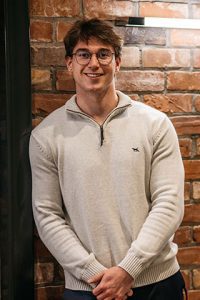 Tyrell Stockman
Property & Finance Assistant
Tyrell joined the team in January 2022 as our Trainee Property Management Assistant. In his role, Tyrell assists the whole team across all aspects of the business, particularly with the day-to-day management and upkeep of our Above Your Space properties and administration support in the office. He is enthusiastic and hands-on with his training, and is motivated to experience everything property management has to offer as he moves forward with his career with the Stockman Group.
He is a Christchurch local and enjoys playing basketball, going to the gym and spending time with Family, Friends and going on adventures with his Girlfriend. He is particularly fond of and can be easily bribed with a hot chocolate!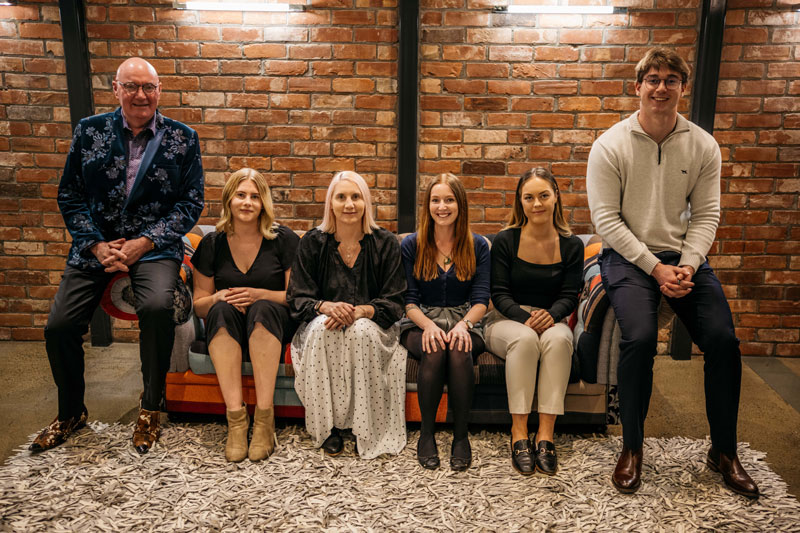 About Stockman Group
Stockman Group was built and established by Shaun with an independent board now in place to assist with governance. The Group serves some 150 – 200 commercial tenants.
Visit the Stockman Group website for information on other properties.