Cotters Lane
158 High Street, Christchurch 8011
Designed with the needs of small to medium businesses in mind, Above Your Space Cotters Lane provides high-quality, contemporary office space in a new building placed behind the 1901 restored Heritage Façade of C F Cotter & Co.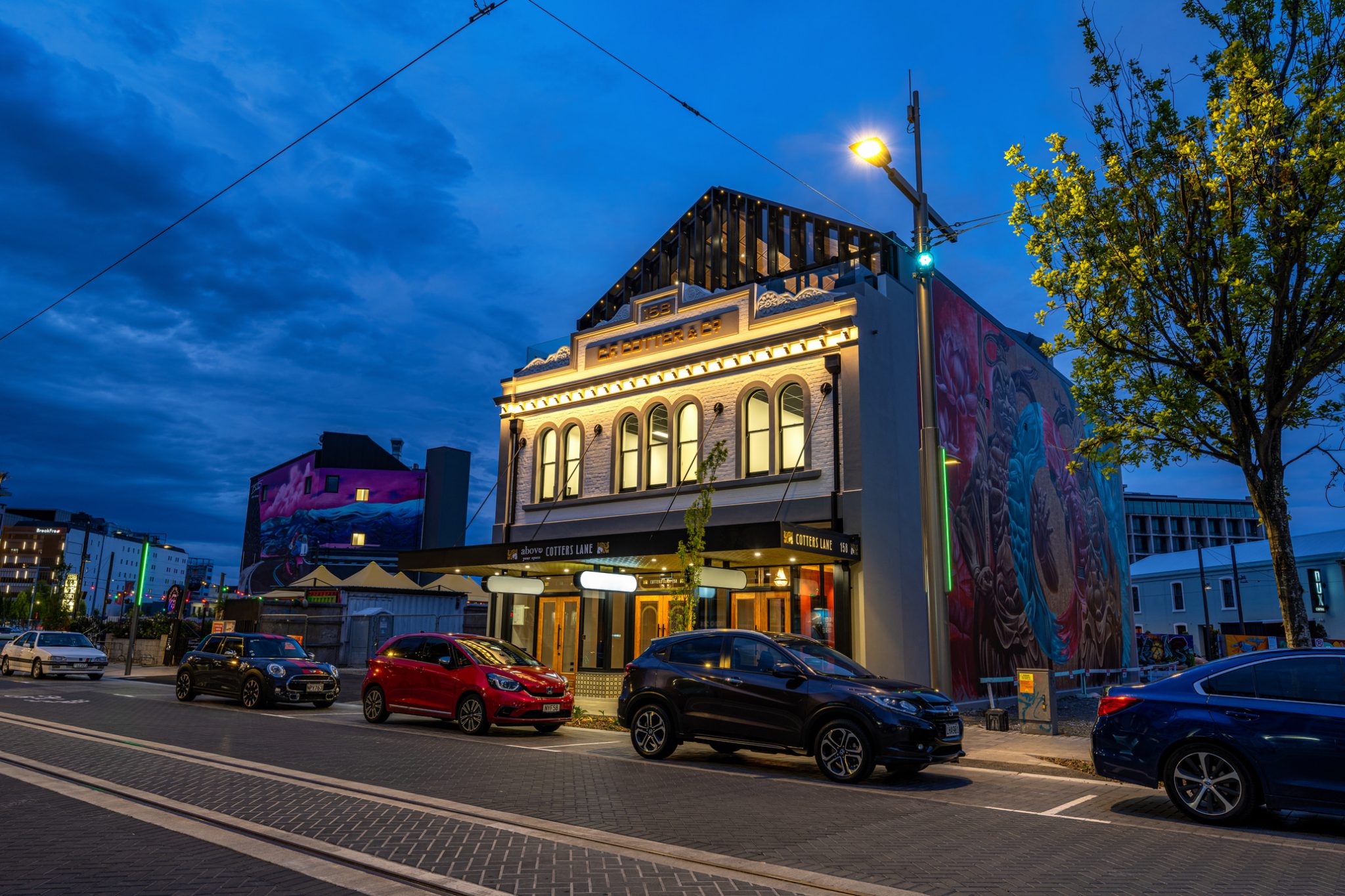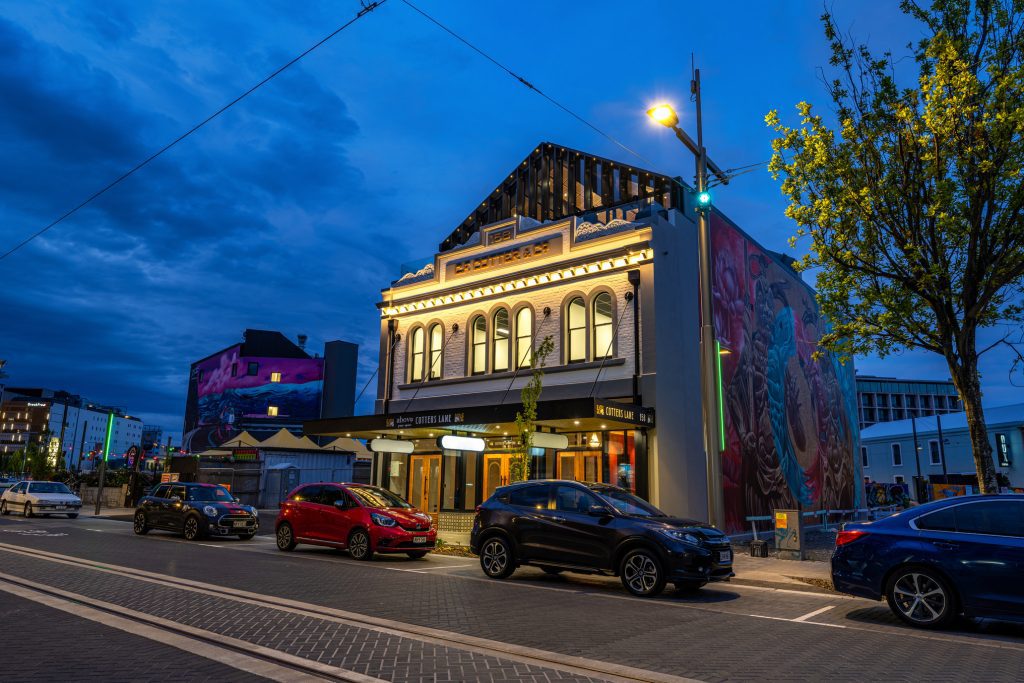 Above Your Space Cotters Lane offers a range of spacious, contemporary offices, stylishly fitted out with designer furniture, flexible shelving, filing units and large desks. 
Tenants have access to a shared boardroom on level one and all of the offices have their own dedicated meeting space. 
All offices come equipped with HVAC and access to the latest Fibre Broadband which is provided by the Landlord $60.00 per month with a $200.00 one off connection fee plus GST. 
Offices range in size and are suitable for four to eight people. They are leased for $560.00 – $850 per week plus GST. 
For enquiries or to secure your space contact us today. 
This space offers seating for up to eight people and comes complete with the latest in smart  TV technology, compatible with windows and mac users.  Your presentations will be an enjoyable experience that keeps everyone interested. 
Each office has the benefit of a dedicated meeting area for smaller in-house meetings, or use it as an alternative work area.
Exclusively located on each floor at Above Your Space Cotters Lane is a spacious kitchen, complete with instant boiling water, a microwave and a fridge. 
The Above Your Space Cotters Lane offices are located over level one and two of the replacement Cotters Lane with entry off the Centre Lane surrounded by retail and hospo tenants. 
All offices have their own small meeting/break out areas, HVAC and the benefit of a shared meeting room with smart TV for presentation's suitable for outlook and Mac users. 
The building retains the 1901 façade with many Heritage features mixed into the modern building that offers a quality fit-out and every modern convenience. 
A range of car-parking options are available close by.