Bonnington House
225 High Street, Christchurch 8011

Designed with the needs of small to medium businesses in mind, Above Your Space Bonnington provides high-quality, contemporary office space in Bonnington House, a beautifully restored 1883 heritage building on High Street.
A range of car-parking options are available close by.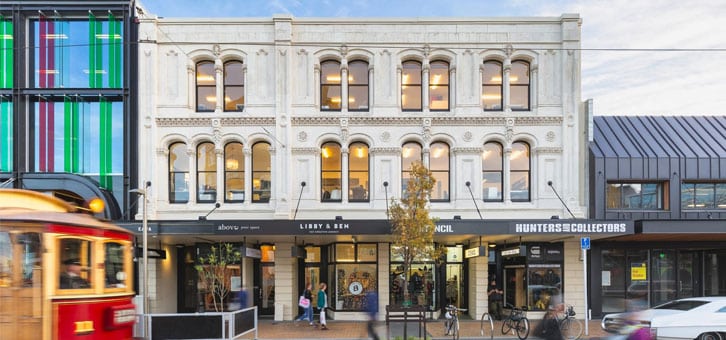 Above Your Space Bonnington offers a range of spacious, contemporary offices, stylishly fitted out with designer furniture, flexible shelving, filing units and large desks.
Tenants have access to relaxing lounges, shared boardroom, kitchen, bathroom and shower facilities.
All offices come equipped with heating and access to the latest Fibre Broadband which is provided by the Landlord $60 + gst per month plus a connection fee.
Offices range in size and are suitable for one to six people. They are leased for $200 – $325 per week (plus GST) including power for the office space.
For enquiries or to secure your space contact us today.